Background
Studio Koba posted the campaign on Kickstarter in February 2017. The campaign was ended at €160,946.66 by 5,012 backers. 

"Narita Boy" Story
The retro-futuristic pixel game
Explore and fight in a retro-futuristic world. Swim deep into a oneiric, poetic and unique experience across dimensional planes
You are Narita Boy, a legendary digital hero in an epic quest through simultaneous dimensions.
The digital kingdom is under attack and you are called as their last hope of survival. Explore a vast world to find the techno sword, the only effective weapon against the threat.
The aesthetic of the game was inspired by retro pixel adventures (Castlevania, Another World, Double Dragon) with a modern touch (Superbrothers, Sword and Sorcery) and an 80s plot homage (Ready Player One, He-Man, The Last Starfighter),  accompanied by the retro synth touch of the old glory days.

Platforms
Initially: PC, Mac, Linux, Steam (That we promised at the Kickstarter campaign)
We will release PS4, Switch and Xbox but the release time is not decided yet.
Release 
TBD 2020


Features
Pure handcrafted pixel sprites with rich and complex animation.
A homage to the 80's that tastes like retro but is also new. Narita Boy reloads the creative canons to find an unique style that combines the past and the future of video games.
Classic 2D scroller action with new exotic time and dimension jump mechanics, RPG elements and amazing worlds to explore; from the streets of the 80s to the weird futuristic landscapes of another dimension.
An awesome soundtrack inspired by the glory days of analog synthesizers
Script turns, time-space jumps, weird and unique characters, and an overall story that will raise you if you are dreaming.
The story will put you on a journey between dimensions, neglecting the ebbs and turns of time itself. Meet weird, unique characters and wield powerful and strange magic.
Find items to upgrade your digital magic and your (meta)physical strength. Find vehicles to traverse greater distances and use your instincts to find well-hidden secrets.
Easy to learn, simple to play, but a real challenge to master.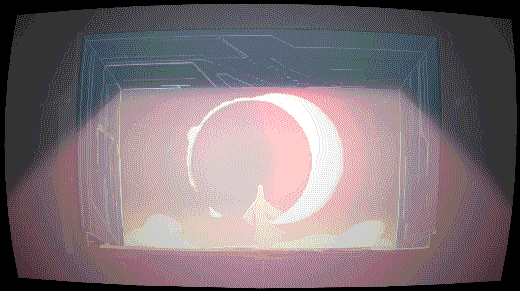 Gameplay
An adventure mixed with Hack'n slash, Beat'em Up, Puzzles and Mazes.
The scene of the 80s is "beat'em up" style.  The scene of the digital king (epic) is "hash and slash" style. So far our production phase of the mechanic is the scene of the 80s. We will come up with the gameplay of hash and slash later for the update.
Other Trailers
Original Soundtracks
Created by Salvinsky
Images
Sprites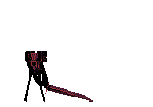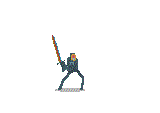 Logos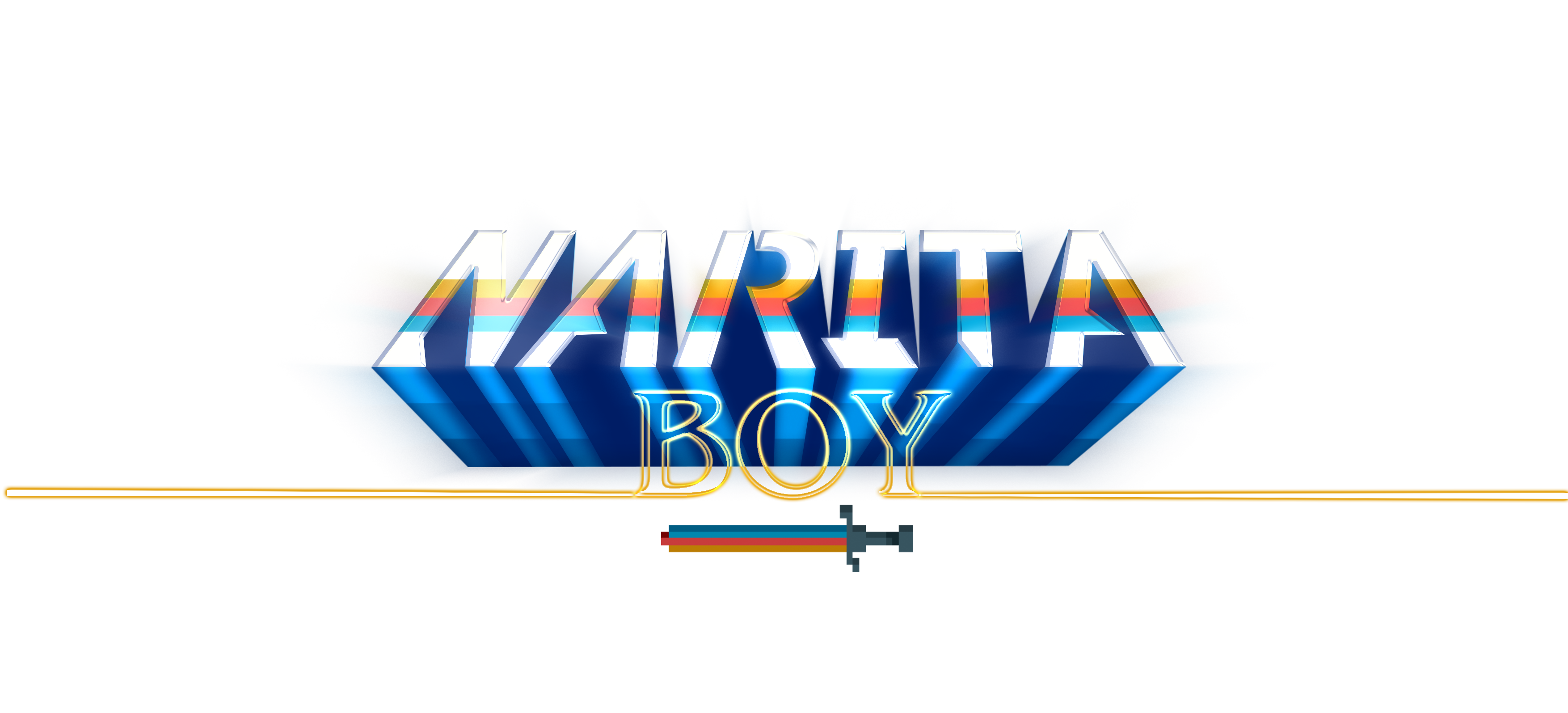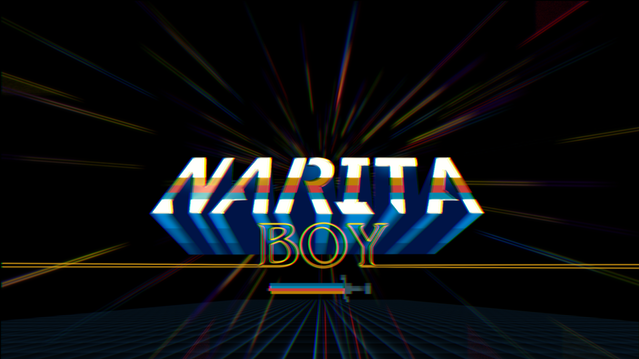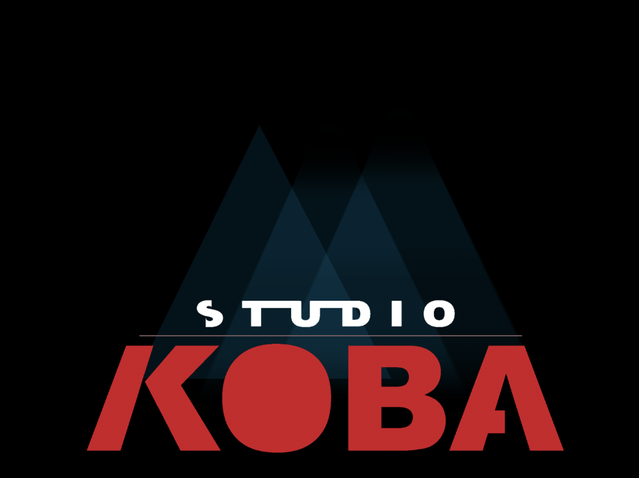 History/COMPANY BIO
Studio Koba is an independent game development studio founded in 2016 by Eduardo Fornieles, a concept artist, visual developer and storyteller.
After working on Vane, an upcoming game by Friend & Foe, he took the decision to fulfill his dream, which is creating his own game.
Studio Koba's wishes are to create unique and strange experiences for the player. Narita Boy is not only a game but also an experiment and an artistic and sensorial piece of code. The purpose is to blend retro and modern games based on Eduardo's passion for the 80s.
Studio Koba was born to shake the market and bring a blow of fresh air of creativity, entertaining, and captivating experience as well as a metaphysical, poetical and philosophical digital immersion.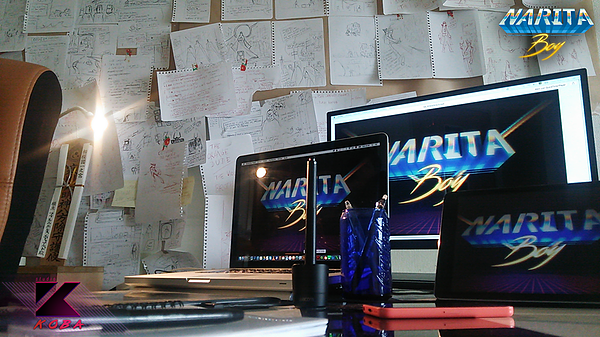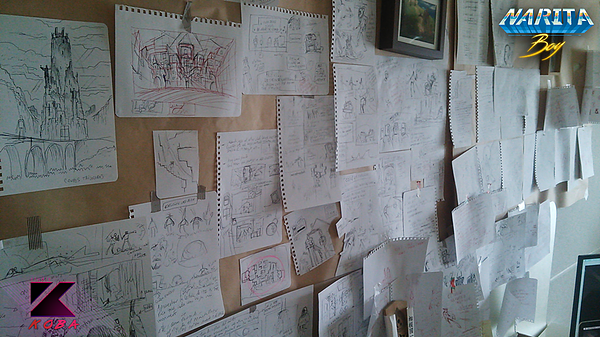 TEAM
Eduardo "Ed" Fornieles
-Game director / Pixel and Animator Artist
Passionate about storytelling, comic books, concept art, visual development, and scripts. Eduardo is a father of Narita Boy, a game that blends his passion for the 80s and pixel art.
Eduardo studied fine arts and developed his career in the animation and video games. He worked in different positions such as art director, concept artist or post-production operator, becoming a "one man band" artist.
Salvador Fornieles"Salvinsky" – Music Composer & Sound Designer, Project Manager
Salvinsky's latest album "Planets" was released in July 2018. Available in YouTube, iTunes and Spotify. 
David Flores -Lead programmer
Daniel Ozalla  -Programmer
Albaro Ricón -Programmer
Nito Diez – 2D Animator
Chie Wakabayashi – Communication

Links
Studio Koba Official Website: http://studiokoba.com
Narita Boy Official Website: http://narita.com
Kickstarter campaign: https://www.kickstarter.com/projects/studiokoba/narita-boy-the-retro-futuristic-pixel-game
Facebook: https://www.facebook.com/studiokobaGAME/
Twitter: https://twitter.com/studiokobaGAME   @studiokobaGAME
Pre-Orders: https://naritaboy.backerkit.com/hosted_preorders
CONTACT
Any questions, please feel free to contact!!
mail(at)studiokoba.com
chie(at)studiokoba.com  日本語